Introducing SoftPro's Partnership with REDS (Real Estate Data Shield) cyber security training program
Be in the know of data security compliance
SoftPro is proud to partner with Real Estate Data Shield (REDS) to help you get industry specific tools to demonstrate your compliance with privacy and data security mandates.
Did you know that wire fraud, cyber fraud, Business Email Compromise (BEC), Email Account Compromise (EAC), and social engineering attacks are on the rise in the title and settlement industry? Title companies are being brought into lawsuits and suffering negative financial and reputation impacts like never before. Cyber security studies show that the single greatest risk is the human. Regulators identify staff training as a primary security control. Thus, employee training on information security laws & regulations, emerging fraudster tactics, and in the identification and proper handling of any such attacks is one of the most effective steps a company can take.
The FBI reports 1108% increase in total number of real estate victims of fraud and 2518% increase in real estate victim loss from 2015-2017. Business Email Compromise attacks accounted for losses in excess of $675,000,000.
The cost of a data breach averages $225 per document in the United States. After one data breach, the likelihood of a second breach increases to 27.7% (Ponemon Institute, "2017 Cost of Data Breach Study"). The reputational harm a company suffers after notifying regulators, consumers, and its referral sources of a data breach or a cyber fraud event can be catastrophic.
REDS 3.0 is the third generation, state-of-the-art compliance and information security training. This web-based course takes only 45 minutes, teaching your staff and independent contractors what they need to know about the laws and regulations, emerging fraudster BEC and social engineering tactics, as well as how to identify and thwart these attacks. More importantly, the REDS 3.0 course teaches these critical concepts in the day-to-day workflow of a title and settlement operation.
Below are the examples of course prices*, discounted specifically for SoftPro customers.
# of Licenses

1 Year Contract

2 Year Contract

3 Year Contract

10

$800.00

$640.00

$1,280.00

$1,024.00

$1,680.00

$1,344.00

25

$1,375.00

$1,100.00

$2,200.00

$1,760.00

$2,887.50

$2,310.00

50

$2,250.00

$1,800.00

$3,600.00

$2,880.00

$4,725.00

$3,780.00
*Pricing examples for REDS 3.0 are approximations based upon 3 year contracts and Preferred Pricing respectively.
Since 2012, Real Estate Data Shield, Inc. ("REDS") has been the Industry Innovator and Industry Standard for Information and Escrow-Fund Security. REDS provides customized knowledge, training, and compliance tools designed to enable our industry to avoid data breaches and escrow fund theft, and adhere to industry Best Practices. Uniquely, its management team is led by a combination of internationally recognized privacy experts and title and settlement professionals.
REDS is a Preferred Vendor for Information Security solutions to many national title underwriters and was the very first recipient of ALTA's Elite Provider designation. This course has won 2 prestigious e-learning awards and continues to evolve to address emerging cyber security laws and regulations as well as emerging cyber fraudster attack tactics.
Meet the Executive Team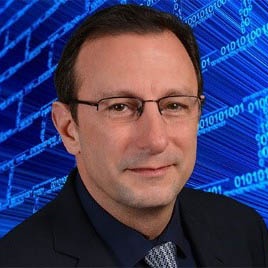 Christopher J. Gulotta, Esq., CIPP,
Founder
Christopher was the first to speak to our industry regarding Data Security Compliance. Chris has been in the title & settlement industry for over 30 years and speaks at the leading industry conferences (ALTA, NS3, underwriter-agent seminars, bar associations, etc.) on issues critical to the title and settlement industry. He has served as a CLE faculty member at Fordham and Pace Law School, The Association of the Bar of the City of NY, and the NY State Association. Mr. Gulotta has been a featured columnist and interviewed for articles in: The New York Law Journal, The National Law Journal, The Title Report, The Legal Description, The Valuation Review, ALTA's TitleNews, etc. He is a graduate of Fordham Law School.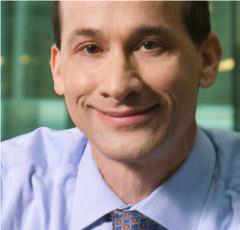 Paul Schwartz
Chief Privacy Advisor
Professor Paul Schwartz is a leading international expert on information privacy law. As Professor of Law at UC Berkeley and Director of the Berkeley Center for Law and Technology, he has published widely on privacy and data security topics, including many privacy and data security textbooks. He is the author of over fifty Law Review articles and has testified before the U.S. Congress and services as an adviser to the Commission of the European Union and other international privacy organizations. He is a graduate of Yale Law School, where he served as a Senior Editor of the Yale Law Journal.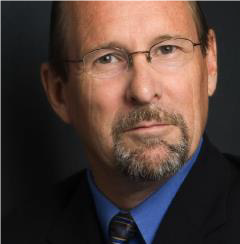 Richard Purcell
Product Developer
He is a leading voice in addressing consumer privacy and data security since the 1990's. Mr. Purcell is an award-winning developer of Web-based education and training courseware for skills development about privacy and security. As Microsoft's original Privacy Officer, he designed, developed, implemented, and oversaw one of the world's largest and most advanced privacy programs. Mr. Purcell has served as Chairman of the Data Privacy and Integrity Advisory Committee to the Department of Homeland Security, on the Federal Trade Commission's Online Access & Security Advisory Committee, and as Chairman of TRUSTe, the pioneering online privacy certification agency.