Your one-stop solution to facilitate eClosings in SoftPro
With SoftPro Sign, all parties involved in a real estate transaction can securely sign or notarize documents online. SoftPro Sign enables seamless online collaboration with the settlement agent, lender, real estate agent, investor, and consumer. SoftPro Sign can be utilized for secure and simple eSigning of documents, or use SoftPro Sign's Remote Online Notarization (RON) capabilities to further streamline the transfer of real property for all entities. With SoftPro Sign, getting documents signed or notarized is a breeze. You will need a SoftPro 360 login in order to use SoftPro Sign. If you're new to SoftPro 360 and need to create a login, learn how to get started at https://info.softprocorp.com/get-started-with-softpro-360.
Get started with SoftPro Sign today:
Already a SoftPro Sign user? Log in below:
SoftPro Sign in 60 Seconds
How to Use SoftPro Sign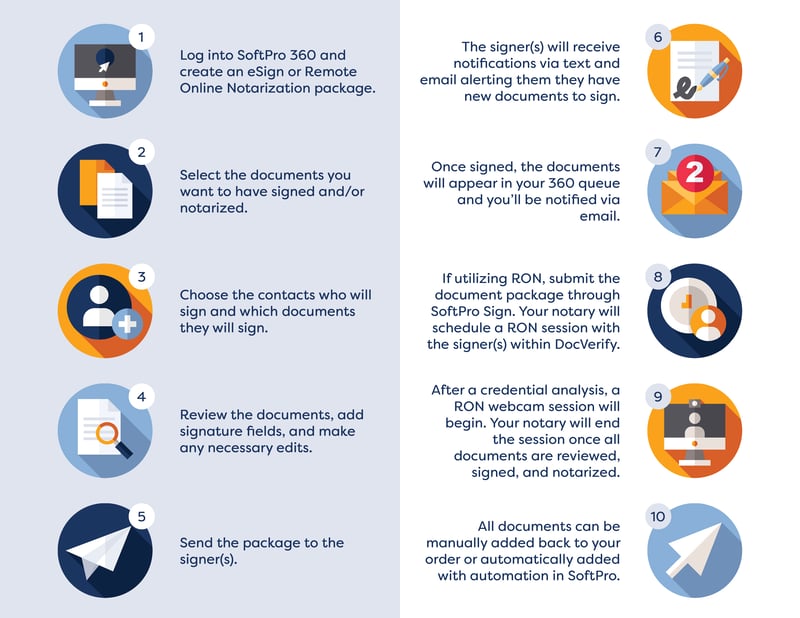 Pricing
SoftPro Sign offers a variety of options so you can pick the plan that's best for your business. First, decide if you'll be using SoftPro Sign for just eSigning, or if you need eSign plus RON capabilities. Then, pick a tier based on how many orders you'll do per month.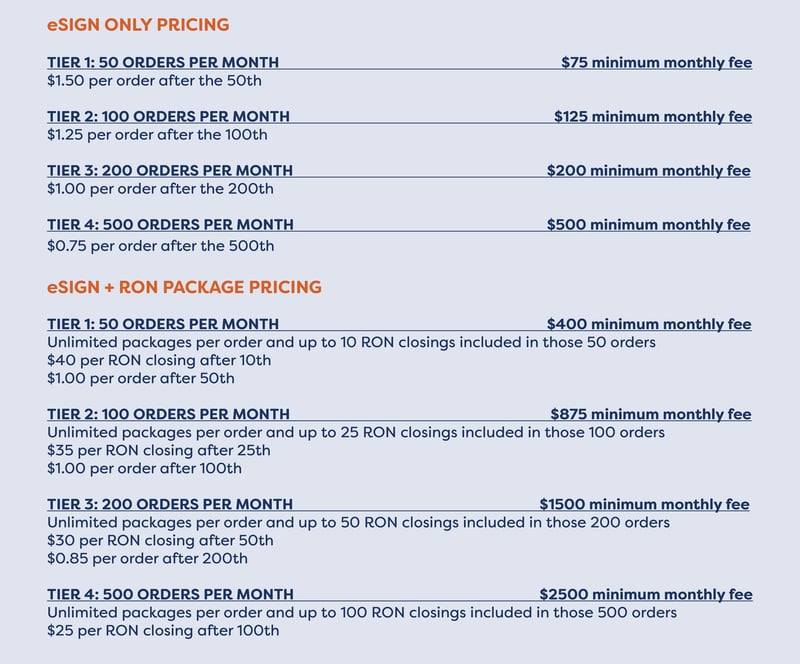 Are you interested in learning more about SoftPro Sign? Contact us for more information or to get started!